A NAUGHTY STORY
"What do you mean?", Bartolo urged, turning to his creative agency. "Let's do something different: let's make a fish fast food. You choose the raw material, we tell the story!". The conversation was going well and when, a few days later, the opportunity arose to take a look at a place in Via Roma in Polignano, they didn't think twice. With two designers, they visited those fifty square metres at number 29.
That surface was tiny, for any restaurant. Except for what they had in mind. It was a short step: they soon went the extra mile and set about building their idea of fast fish food. Now a name was needed, and it came in a bizarre way: with the participation of over 300 people on Facebook. There were so many ideas and the circle briefly closed around one idea: Pescaria, pescatori in cucina.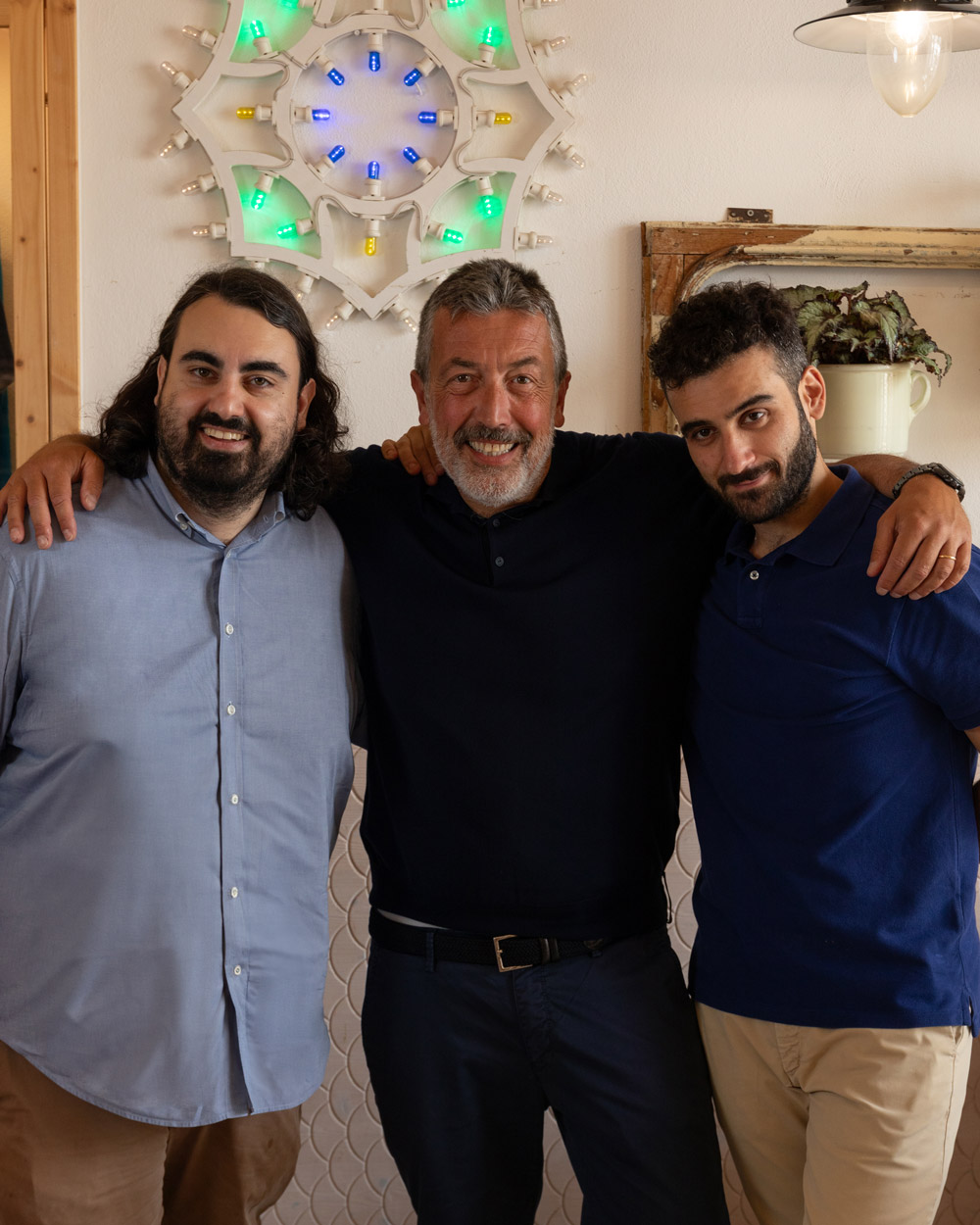 FAST FISH FOOD WITH A HUMAN FACE
We are not a franchise, but a group of people who believed in an idea and who still today directly follow each single stage of the project, from the research and management of raw materials up to the creation of the recipes. Behind each great Pescaria sandwich, there is always one of us who had to taste it (work duties, of course).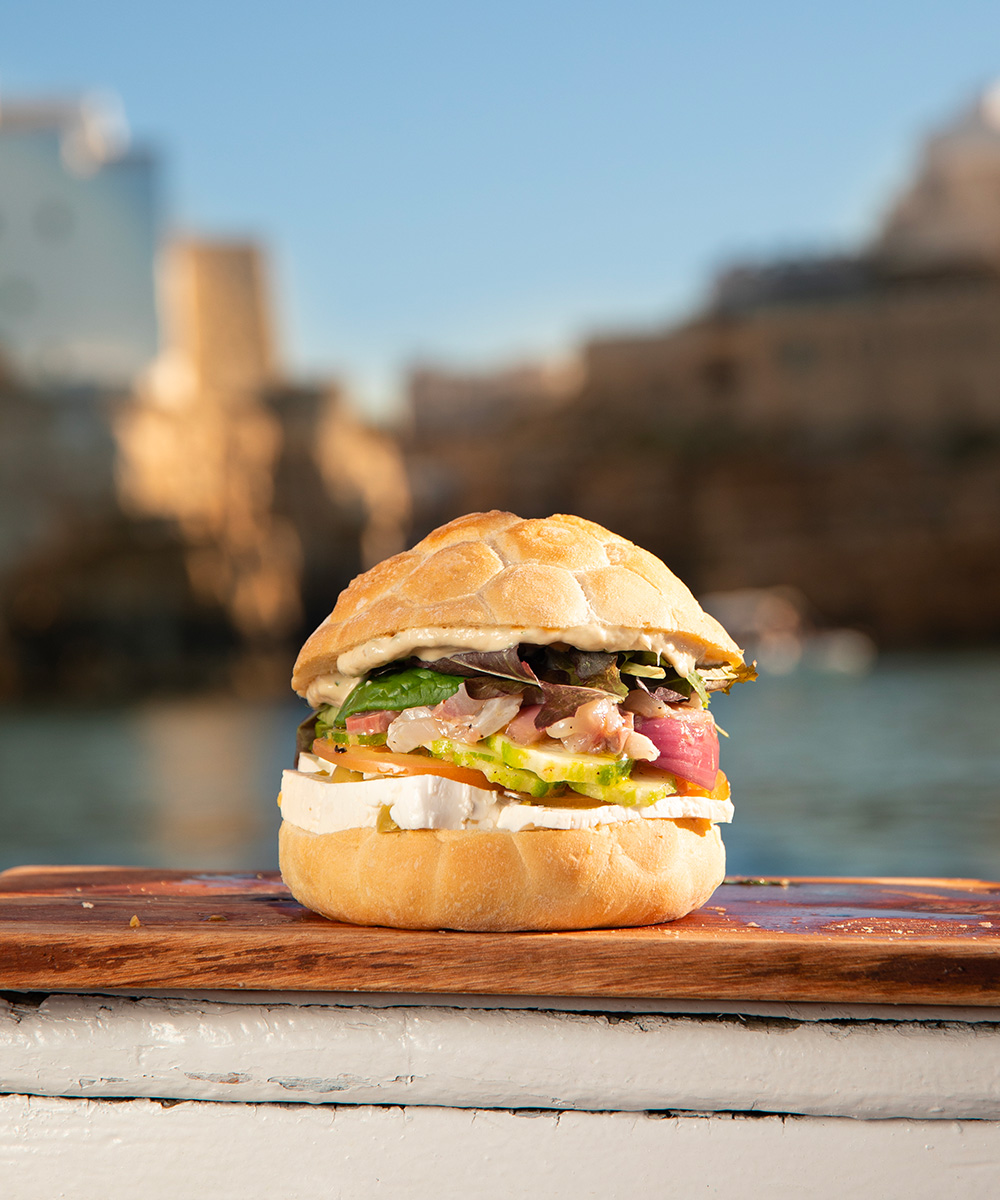 FROM THE IDEA TO PESCARIA
We were born in Polignano a Mare, in the heart of the Bari province: the first store was opened in Polignano in 2015, thanks to the creative work of the Brainpull marketing agency led by Domingo Iudice, the hands-on work of Bartolo L'abbate, a well-known local fish merchant, and chef Lucio Mele.
MORE THAN A SANDWICH
We are the first Italian company included in the quarterly reports drawn up by Facebook's top management, the Earnings Call, as a virtuous example of platform use. In recent years, we kept on promoting innovative social initiatives, focusing in particular on enhancing our local area, investing in environmental sustainability and social inclusion activities.
2015
2016
2017
2018
2019
2020
2021
2022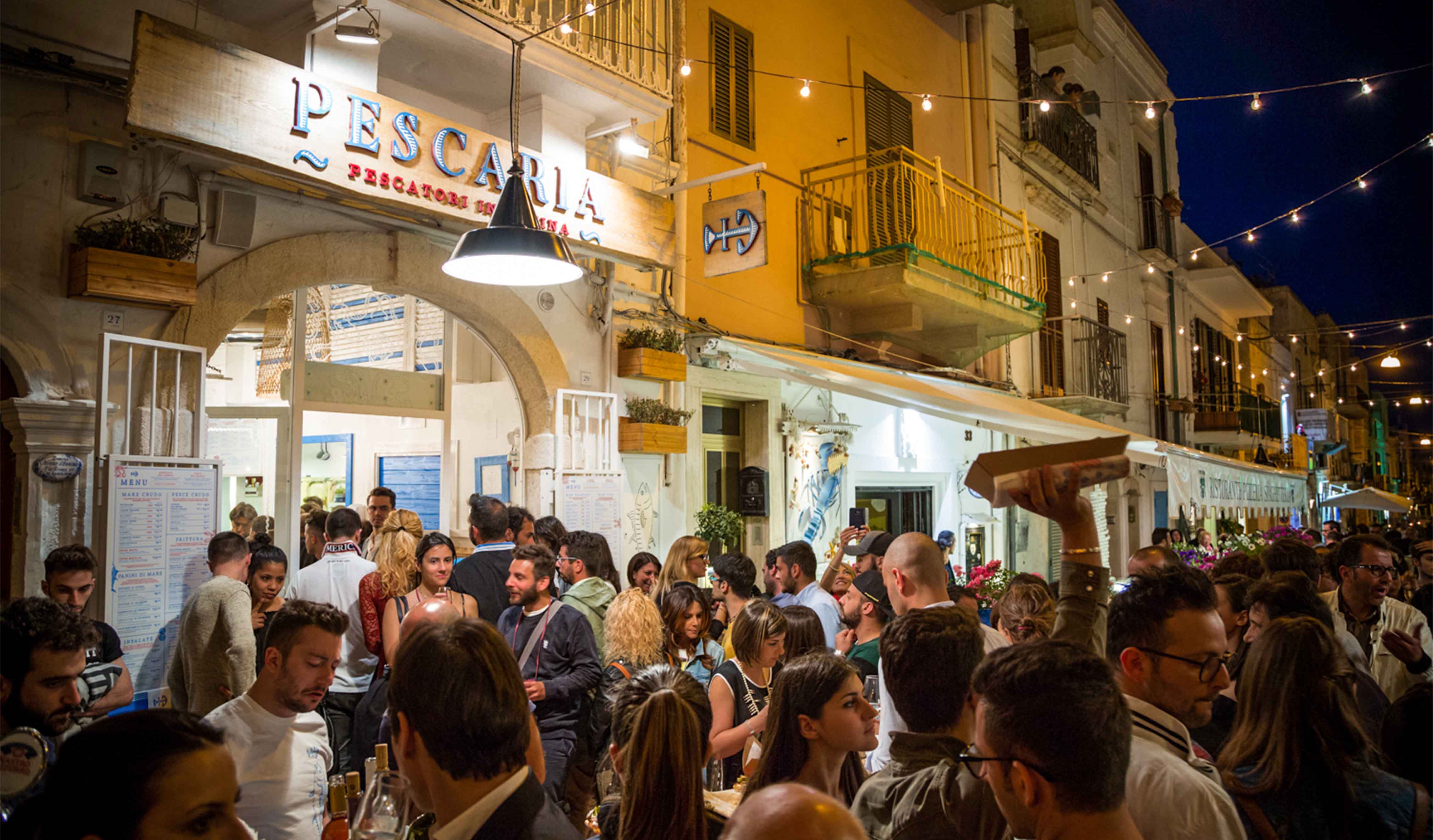 THE FIRST YEAR | 2015
A dream made in Polignano
In 2015 we opened our first store in Polignano, thanks to the experience of Bartolo L'abbate, a historic local fish trader, and the ideas of Brainpull, a marketing agency. The opening in May was a surprise: we were expecting 50 people, but 3,000 joined us.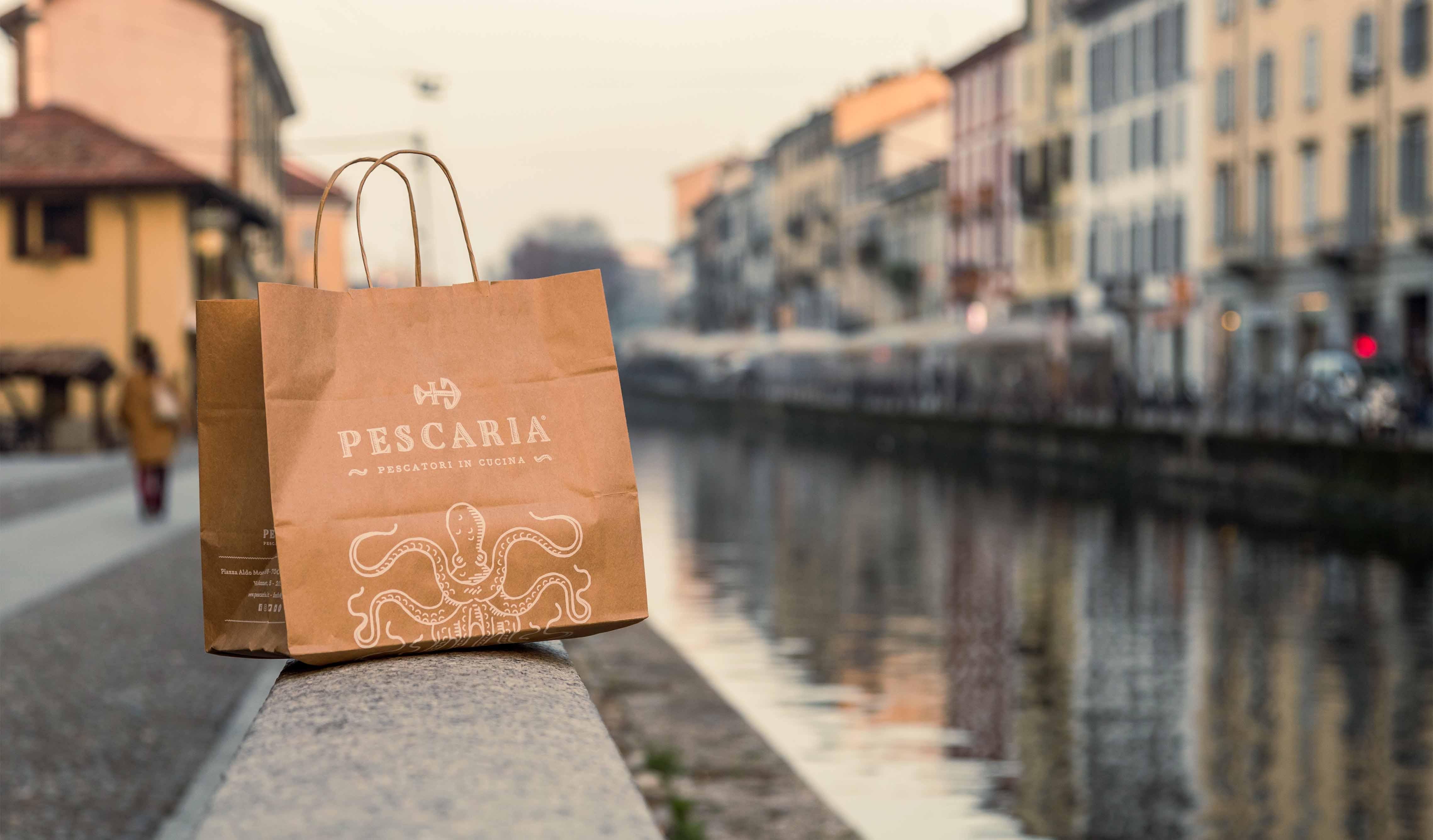 HELLO, MILAN! | 2016
Pescaria goes to town
Bartolo really loves telling this story! Here's how it went: in 2016 some customers told us "but why don't you open a store in Milan?". The next day we were there, ready to do it for real. We opened our first store in Via Bonnet, because it seemed like a good idea.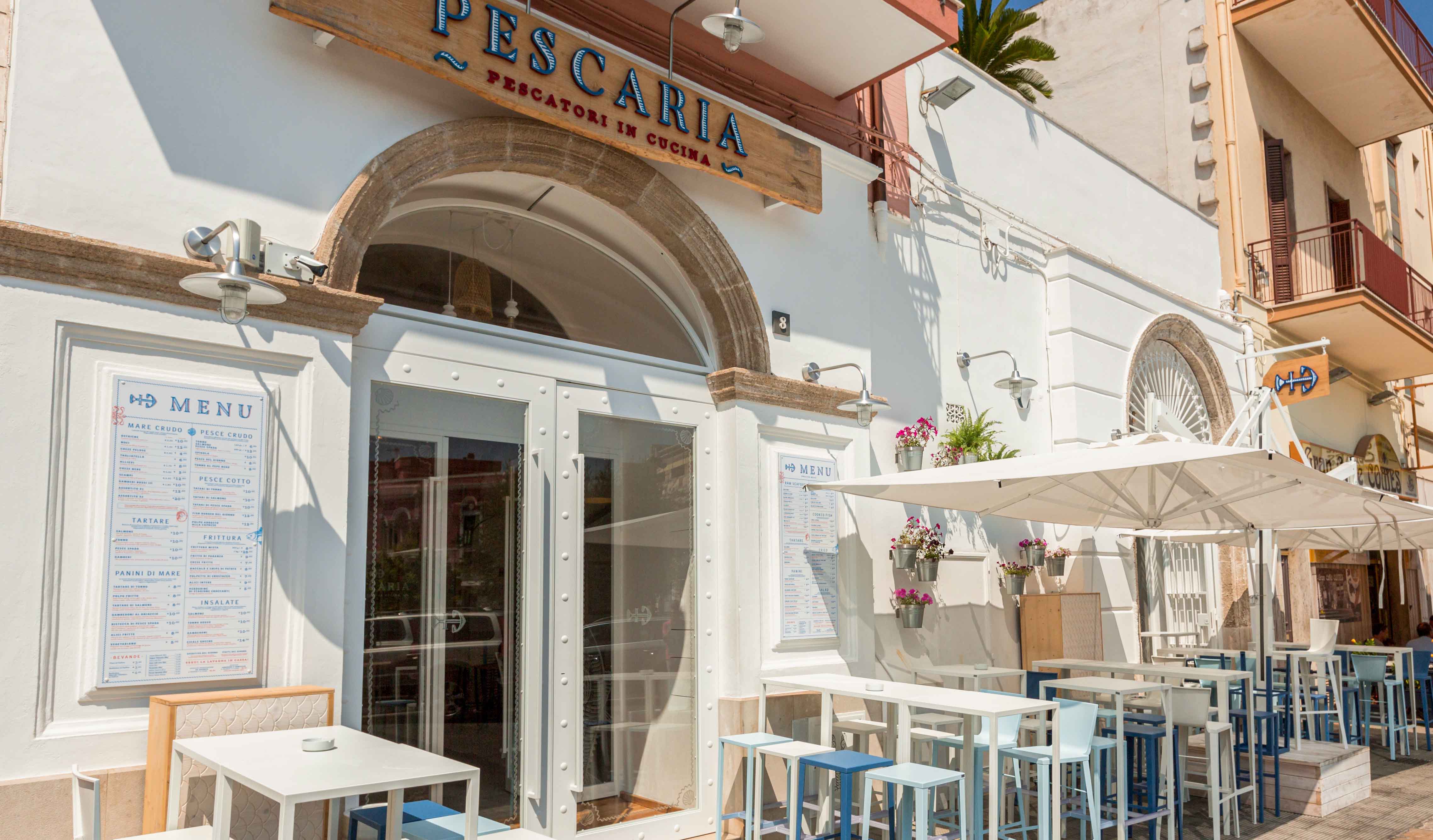 Young shrimps | 2017
Walking forward
Do you know the fable of the young shrimp by Gianni Rodari? It tells of a young shrimp who, tired of walking backwards like the others, decided to learn to walk forwards. Discouraged by everyone, he continued on his way with obstinacy, courage and always with the same determination of the first day. In 2017, we started walking forward.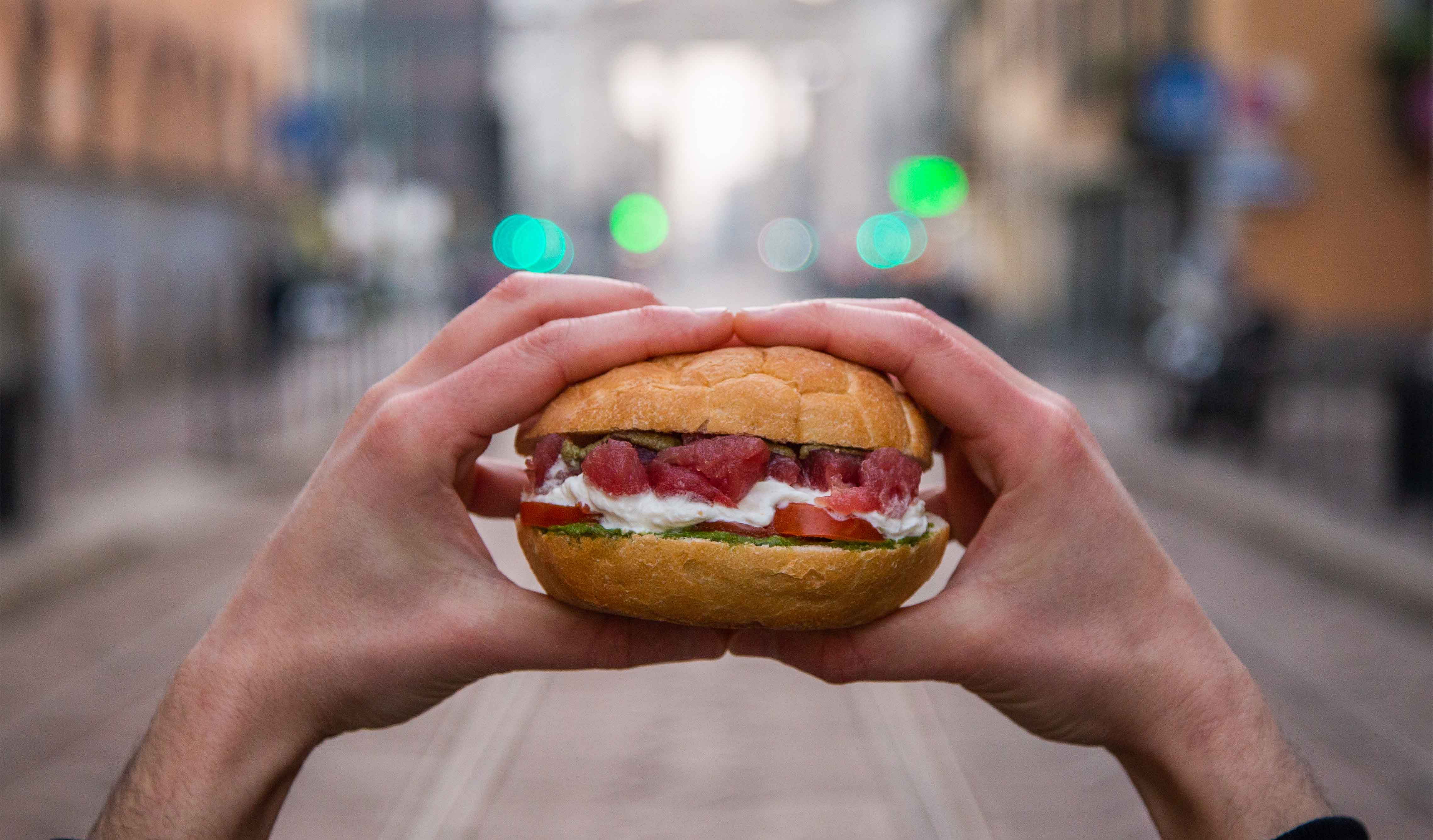 WATERSHED | 2018
Milan, one-two!
When we got bigger: in Milan we opened our second - larger - store in Via Solari. A few months later, we left our little place in the old town centre of Polignano - where our bar, Tomarito, is now located - to have a little more space, in Piazza Aldo Moro.
Tunas on Turin | 2019
Bigger, more sustainable
To start the year off right, we have chosen to give up the use of single-use plastic, becoming the first plastic-free fast food restaurant in Italy. At the same time, we became a certified Friend of the Sea business. In October, we had a sandwich in our store overlooking Piazza Carignano in Turin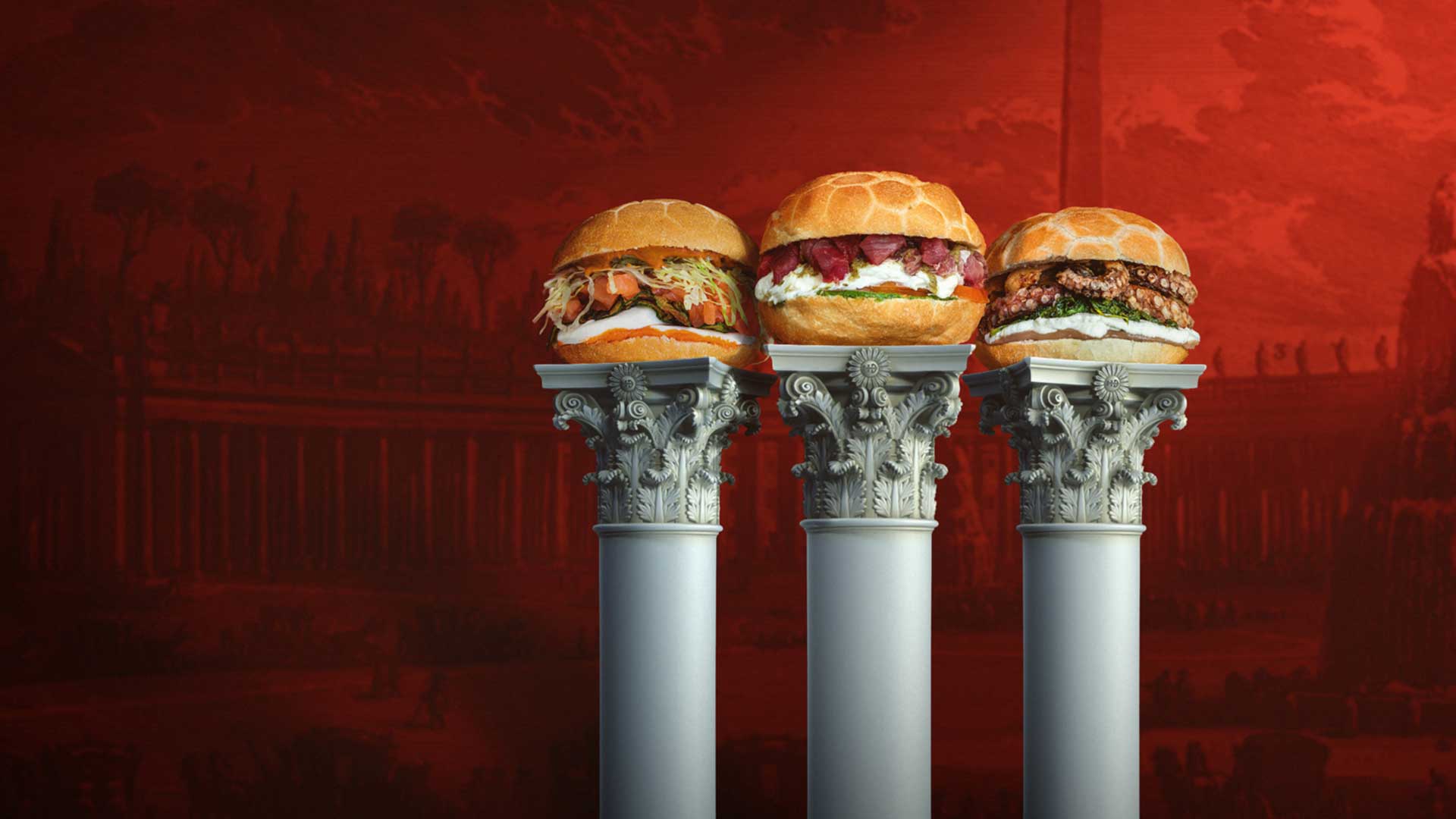 Shortening distances | 2020
Pescaria brings you the sea
From food delivery to the cook room: in 2020 we have learned that we cannot control the wind, but we can control our sails. For this reason, we have strengthened the delivery service, even in Apulia. With the "Let's shorten the distances" campaign, we conveyed our values by bringing the sea into people's homes. In the autumn, we opened a store in Bologna and Rome.
Different from the usual | 2021
From Naples to Verona
Overturning the rules, getting used to the new without ever losing identity: we arrived in Naples, in the most beautiful gulf, at a time of lock-downs and restrictions. We came up with a digital opening, on Clubhouse, with an enhanced delivery service. In October we greeted Verona, with our first store in Veneto.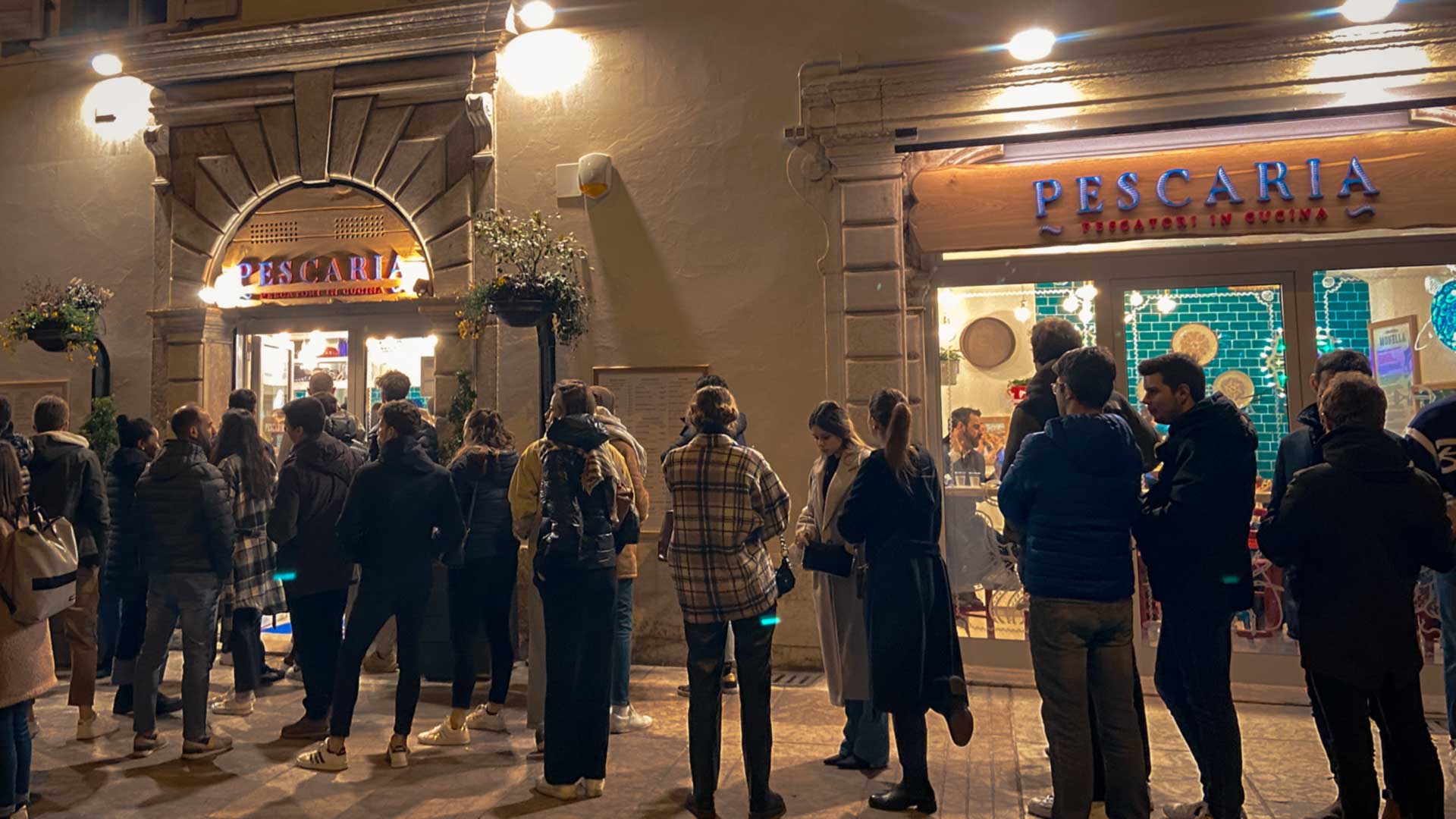 New openings | 2022
What's going on?
First Trento, then Padua. The most beautiful of our stores is the one we are yet to open. But we are working on it: in the 12 months of 2022 5 more stores will arrive in Italy.
PLASTIC FREE AS OF 2019
As of December 2019, we have given up single-use plastics. Today, as proof of our commitment to environmental protection, we only use cutlery, glasses and straws made of PLA, a material derived from maize, which is perfectly similar to plastic but is fully biodegradable and compostable. At the same time, we reduced food waste through optimised raw material management and we chose to use certified suppliers, encouraging sustainable fishing and aquaculture activities.
The sustainable project